At
Everstar Properties

our aim is to help you at every step of your journey towards renting a property.
This guide will give you a better understanding of how things are done.
Process
We want to make sure your experience with us is completely stress free so please do read through this section to understand how we operate. The first and foremost thing we need to establish is that you can afford the rent at your desired property.Tenants should earn a yearly gross salary in excess of times 2.5 of the annual rent. This can be achieved individually or collectively if there is more than 1 tenant moving in. Employer references, bank statements and payslips will need to be provided. If you are self-employed we will also require an accountants reference. If you carry out your own tax returns we will require up to 3 years of these. You will need to provide us with 2 forms of I.D one for your photo and one for the address. A credit check will be carried out using the provided I.D's and we will also carry out a previous landlord reference check if you have rented in the past otherwise we will obtain an accommodation reference. Once you find your desired property we will present your offer to the landlord. A holding deposit is taken and you will sign a Confirmation to Let. This is a document the tenant signs, agreeing to the terms of the offer we have made to the landlord. It also states how much money is due prior to moving in. If the landlord accepts your offer we will have your reference checks carried out after which a report will be created and shown to the landlord. We aim to have this procedure completed within 24-48 hours. All physical copies of your documents will be destroyed. A Digital copy of your photo I.D along with the final report will be kept for future reference. There may be some delays with references as some HR departments push these out to 1-2 weeks. An alternative solution will be provided if this is the case. If you pass the reference checks you will be asked to pay the remaining balance and sign the tenancy agreement. The tenancy agreement is a contractually binding document, by signing it you agree to the terms of the tenancy.
Deposits
It is a legal requirement in the UK for the landlord or agent to register your deposit with a recognised tenancy scheme. This has to be done within 30 days of the tenancy start date. If we are managing the property we will hold the deposit in our client account. This deposit will be registered with.
Payments of Rent
As soon as you moves in, you will be required to set-up a standing order to pay the rent to either the landlord or us if we are managing the property. This helps ensure the rent is always received on time and without delay.
10 Steps to Renting

We have created the following guide to help you understand the process involved in renting a property through us. This will help new tenants who have not rented before. We have tried our best to make these steps as simple as possible.
1 – Affordability
Before you even consider renting you need to establish your affordability. This is done by calculating your earning in relation to the rent. As a tenant you need to earn in excess of 2.5 times the annual rent. This can be achieved either individually or as a group. If there are any shortfalls in the affordability you have a few options. You can either pay the total or 6 month shortfall upfront (a 6 month break clause will be required for the 6 month option) or can you can provide a guarantor for your application.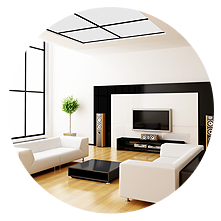 2 – Register
Register your details with us. This will allow you to be among the first for any new instructions we have giving you a stronger chance to rent a property you really like.
3 – Find A Property
Once you have told us what you are looking for, the area and your budget we will do our best to find you the perfect match. So be ready for some viewings!
4 – Holding Deposit
Upon finding your perfect match we will take a holding deposit from you. This is insurance for the landlord that we have a suitable applicant who wishes to rent their property. Please Note: If you change your mind once we have begun the referencing process you may lose your holding deposit.
5 – Referencing
The next stage is the referencing process. This usually takes 24-48 hours but in some cases can take a little longer but this entirely depends on your employer or landlord. Once you pass the referencing stage we can proceed further. Should there be any issues during your referencing we will inform you immediately.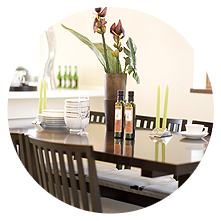 6 – Balance
When the referencing process has been completed you will be required to pay the remaining balance. This is needed before you can move into the property. Changing your mind at this stage will mean you forfeit your holding deposit.
7 – Tenancy Agreement
We use a standard tenancy agreement for all our clients and needs to be signed by both the landlord and all tenants moving in. We strongly advise you to read through the tenancy agreement before signing the document. We are not solicitors and cannot change our tenancy agreement unless the landlord has agreed to do so however, even at this point we will not add any additional clauses as these should be written by the tenant and landlord(s) legal representative and agreed upon by the other party. Everstar Properties takes absolutely no responsibility for any additional clauses written within the tenancy agreement so please seek legal advise.
8 – Move In
Before you move in we will carry out an inventory on the property. This will allow us and you to note any damage or issues that are apparent. Please ensure you check everything in detail before signing the inventory. A copy of this document will be provided to you, the landlord and it will also be kept by us for our records. Inventories will then be carried out periodically once every 6 months.
9 – Utilities
One of the final stages is to arrange your utilities at your new home. This includes getting in touch with your gas, electric and water providers along with the council for the council tax. Usually you will be sent letters from various companies asking you to join their services. We do advise you to check for the cheapest supplier.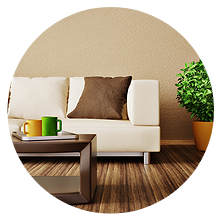 10 – Move Out
If you decide you wish to stay on at the property, we may need to carry out a new reference check. If you decide you wish to leave then you must provide a written notice 2 months prior to the end of your tenancy agreement to the landlord and us if we were managing the property. If you do not write to the landlord and us we will assume you are continuing your tenancy and the contract will be renewed for a further 12 months and you may be charged for referencing fees.
for more details about how to rent guide leaflet
https://assets.publishing.service.gov.uk/government/uploads/system/uploads/attachment_data/file/821379/6.5707_MHCLG_How_to_Rent_v4.pdf